Law Offices of
John C. Arneson
JOHN C. ARNESON, ATTORNEY & COUNSELOR
Board Certified - Estate Planning and Probate Law, Texas Board of Legal Specialization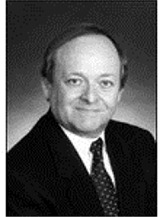 John Arneson is an established Board Certified Estate Planning Attorney practicing probate law including all aspects of probate of estates and guardianships, and estate planning, including planning for family businesses and succession planning, general business formation, business matters.

Posted below is information for setting up an initial counsultation with John Arneson.
HOW TO PREPARE FOR YOUR INITIAL CONSULTATION
1. Find an office location nearest to you.
John Arneson is available to meet with you at any one of our 12 DFW locations. Click the link above to see the many locations that are available to you.


2. Complete The Orange Quick Contact Form Online.
Located on the right is a Quick Contact Form which you can submit basic information such as your name, email address and/or telephone number. Additionally, in the message field, you may indicate the most convenient location and time of day for scheduling an appointment with John Arneson.

John's regular office hours are Monday - Friday from 8am to 6pm with flexible evening and Saturday appointments available upon request.


3. Complete an Estate Planning Client Questionnaire.
In the development of any estate plan, it is essential that the attorney designing the plan be given full and complete information about the client in order to assure that both personal and financial factors are given the careful attention they deserve. To prepare for your first consultation appointment, please complete our Estate Planning Questionnaire Form.

In completing this Document, please note any uncertainty you might have about the questions I am asking. At our conference, I can clarify these questions. Further, if you would like to discuss one or more of the questions before our conference, please give me a call at your convenience. I will be more than happy to answer any questions you may have.


Client Testimonial
"Since 1981 my late wife and I have had a continuous relationship with John. John has always handled our matters in a prompt, cooperative and professional manner. My latest contact with John was the filing of probate upon my wife's death and he was most informative about the details and handled the probate quickly and in a manner that could not have been surpassed. I do not hesitate to recommend John for any legal matters which might arise."
- Bill R. Andis